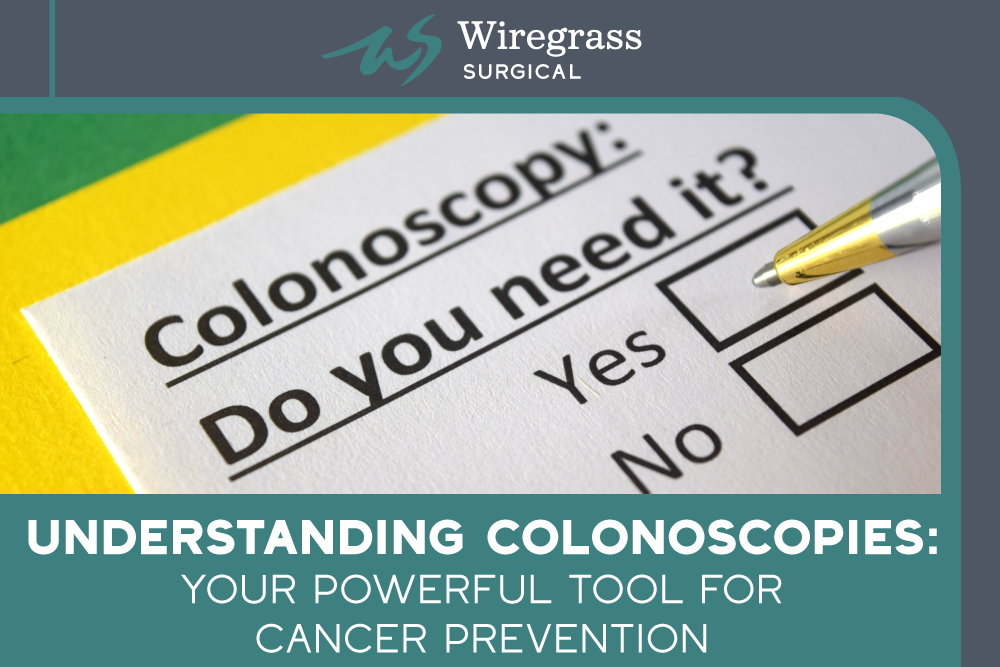 Colorectal cancer is the second most deadly kind of cancer, causing more than 52,000 deaths in the United States each year. However, today's advances in screenings and tests have helped sustain a drop in mortality rates over the past two decades.
There are unique characteristics of colorectal cancer that make it a very preventable and detectable cancer with modern screening tools. Typically, there is a 10-year span between when early lesions start and when cancer forms. Because of that, our doctors can easily detect small polyps and remove them before they ever become cancerous.
This is where the importance of colonoscopies comes in! In the mid-90s, the U.S. Preventive Services Task Force recommended Americans have a colonoscopy at the age of 50. However, last year they revised this to age 45. If the results are clear, patients can wait to have a repeat colonoscopy every 10 years. However, people with family histories of colorectal cancer should have a colonoscopy even earlier and more often.
If you have a family history of Colorectal Cancer
Having a family history of colorectal cancer makes you more likely to have colon cancer yourself. Knowing your family history and sharing this with your doctor will help lower your risks. Your doctor may change your medical management to help prevent colorectal cancer or to catch it as early as possible.
Current recommendations suggest all screenings begin at age 45, but if you have a family history of colon cancer we recommend the following:
A colonoscopy starting at age 40, or 10 years before the age that your immediate family member was diagnosed with colon cancer
More frequent screenings
Colonoscopy only instead of other lab work or tests
Genetic testing and counseling
Precancerous colorectal polyps can be identified on colonoscopies as abnormal growths in the colon or rectum. Not all polyps turn into cancer, but our surgeons can remove them during your procedure to lower the risks.
How Wiregrass Surgical can help
Our general surgeons are trained in detecting, diagnosing and treating digestive illnesses, especially colorectal cancer. They perform colonoscopies to look at the inner lining of your large intestine (the rectum and colon) with a colonoscope, and can remove any abnormalities during the procedure.
They also perform upper endoscopies (EGD) to get a more accurate view (than an X-ray) for discovering abnormal growths such as cancer in the upper digestive system. Patients presenting with symptoms of chest pain, nausea and vomiting, heartburn, bleeding and trouble swallowing can benefit from this as it can detect inflammation, ulcers, hernias and tumors.
If you have experienced any of the symptoms above, or are needing to schedule a colonoscopy, call our office today!
If a combination of colonoscopy and upper endoscopy are deemed necessary, our surgeons at Wiregrass Surgical can perform both of these tests together so you only have to undergo mild sedation once, and pay one co-pay/deductible. Your health, savings and convenience matter to us!
Learn more in our blog post:  5 Reasons You Need a Colonoscopy.
Book an appointment in the office today.