Overview
Serving the Wiregrass region since 1989.
We've been around a while. And in that time, we've helped countless people get their lives back to normal.
Our surgeons are rooted in the community, building a practice reputation based on results, relationships and an artful blend of surgical precision with technological advances. Our surgeons aren't just trained in advanced surgical techniques, they're the ones advancing knowledge and the field of surgery. They've pioneered access to new treatment and surgical solutions, bringing big city medicine to the Wiregrass and surrounding regions. This, along with our team of trained nurses and patient-focused staff, is what sets Wiregrass Surgical apart from the rest. Simply stated, we are driven to provide the best care that leaves the most positive, lasting impression we can every single day for every single patient. It's not just work life, it's our life's work.
The Wiregrass Surgical Difference
Where Skill, Precision and Compassion Combine.
There are a lot of surgical specialists out there. They share the same medical degrees, the same knowledge of surgical solutions, and maybe even the same technologies, but what sets us apart is how we utilize our experience, knowledge and drive for improved patient experiences and outcomes. Here, skill, precision and compassion combine to create one-of-a-kind healthcare experiences each and every day. These are just a few of the ways we set ourselves apart from other surgical groups.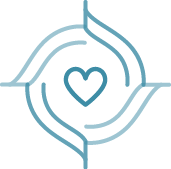 Dr. Steve Fendley was the first surgeon in the Wiregrass area to perform a da Vinci single-site robotic-assisted gallbladder removal, a da Vinci robotic-assisted colectomy and a da Vinci robotic-assisted hernia repair.
Dr. Marker was the first to perform a da Vinci robotic-assisted sleeve gastrectomy in the Southeastern United States, and serves as the Medical Director of the Metabolic and Weight Loss Surgery Center at Flowers Hospital.
Dr. Burton Pfeiffer was the first board-certified vascular surgeon in the area, and instrumental in the development of the endovascular suite at Flowers Hospital. He brought new interventions for endograft repairs of aneurysms and minimally invasive treatments for arterial and venous disease.
We are the only accredited Case Observation Site and Teaching Facility in the Southeast for hernia repair by Intuitive Surgical, the makers of the da Vinci robot, meaning that surgeons from around the country come to our facility to learn our techniques.
Dr. Emily Cannon was the first female surgeon in Dothan and is the Young Surgeons Representative for the AL Chapter of the American College of Surgeons.
In 2008, Wiregrass Surgical partnered with Flowers Hospital to establish a Metabolic and Weight Loss Surgery Center which is recognized by the American Society of Metabolic and Bariatric Surgery (ASMBS) as a Center of Excellence.
Dr. Marker, Dr. Fendley and Dr. Cannon are the only bariatric surgeons in the area.
Dr. Pfeiffer is on the board and actively involved in Alabama's Vascular Society.
Most recently, Dr. Pfeiffer began offering his vascular patients a notably smaller incision for Carotid Endarterectomy when compared to the standard incision made by other surgeons.
We were the first hospital in the Southeast to add a second robot and and even more impressive, we just added a third robot. This makes our alliance, Flowers Hospital, the first CHS facility in the Nation to have a third da Vinci system on any one single campus.
As a group, we perform more robotic hernia repairs at Flowers Hospital than any other group associated with a CHS facility.
Our surgical suite offers two surgeon consoles, allowing for collaborative treatment by two physicians in the surgery room, instead of one (as in most cases).
Dr. Cannon performed the first case on the third robot at Flowers Hospital.
Wiregrass Values
Our five foundational values.
These foundational values define who we are—as surgeons and as individuals. It's our commitment to leaving the most positive, lasting impressions we can with every patient, through every care experience.
Our Care Team
Driven to serve
We never forget we are here to give the best of who we are to those who entrust us with their care. Through our skills, experience and state-of-the-art solutions, we strive to provide a quality care experience and the best outcomes possible. This is our promise; this is our commitment.