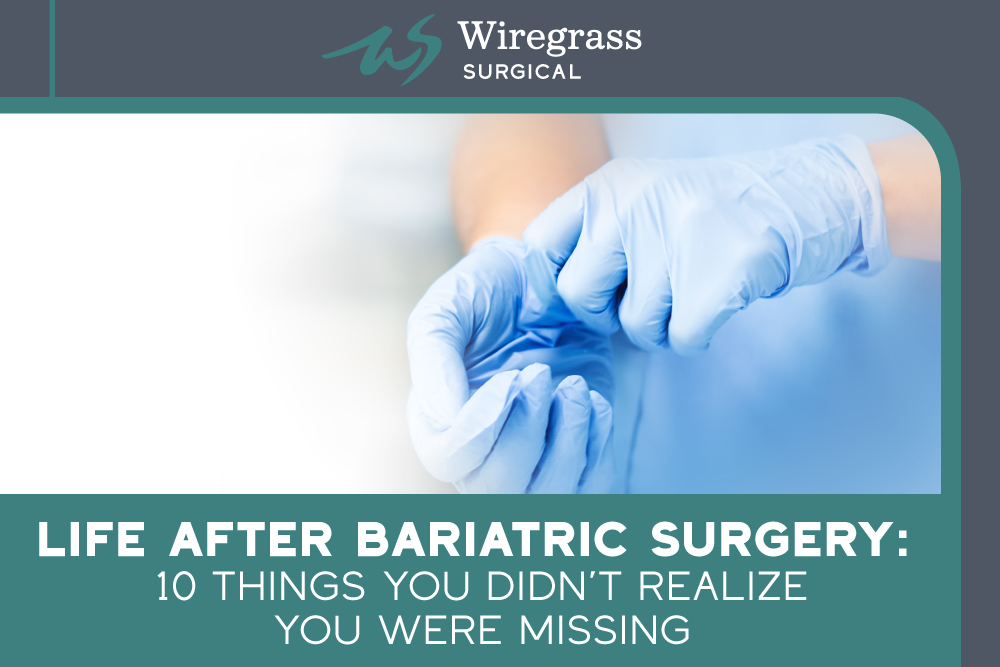 Obesity presents challenges in everyday life that are not always talked about. Besides common health problems, many people with obesity are prone to reduced quality of life, low self-esteem, psychological issues, and poorer body image. 
Of the thousands of surgeries our surgeons have performed, we see patients every day who are happier, and healthier and have overcome things like sleep apnea, plantar fasciitis, back pain, fatigue, high blood pressure and so much more!
However, real happiness comes from being able to live life more fully! To enjoy moments with friends and family doing simple things like taking a walk or hike, playing with grandchildren, or shopping for clothes. 
Life after bariatric surgery is rewarding (because it still takes hard work!), exciting and enjoyable! 
Here are 10 things you didn't realize you were missing out on before surgery…
Increased energy level in general

Fitting on roller coaster seats or go-carts

Ability to use the stairs

Ability to walk or jog a 5k

Ability to see your toes or cross your legs

Shop and wear comfortable clothing/swimsuits

Fit comfortably in restaurant booths

Wear heels without pain

Ski, ride a bike or ride a horse

Enjoy social events or public events like fairs or concerts
Who is a candidate for surgery?
Guidelines for weight-loss surgery are based on body mass index (BMI) which is determined based on a formula that uses weight and height to estimate body fat. Generally, adults with a BMI of 40 or higher are candidates for the surgery. However, if you have a BMI of 35 or higher, and have at least one obesity-related medical condition, you may qualify as well. 
There are important steps to follow to get approved by your insurance company and to make the surgery successful! 
Wiregrass Surgical partners with Flowers Hospital Center for Metabolic Weight Loss Surgery to help navigate this process from insurance approval to surgery and life after. 
To learn more about this process, visit the website or take the assessment to find out if you are a candidate. 
Learn more about the FAQ about weight loss surgery here. 
We also invite you to attend this year's annual Walk this Weigh Fashion Show presented by Flowers Hospital, on March 16th at 6 pm in the Roosevelt Room at Windmill Station. 
This event is open to the public and entry is free. It is a memorable opportunity to see the incredible transformations our patients have made since having weight loss surgery and to celebrate their progress. 
Come see and hear the victories these patients have achieved!