Comprehensive Vascular Care
Get beyond the issues and on with your life.
Wiregrass Surgical's approach to vascular care can be summed up in four words: Comprehensive, compassionate, competent, and committed.
Our vascular surgeon is a specialist trained to treat the full spectrum of diseases of the arteries and veins outside of the heart.
His mission is to promote the prevention and treatment of vascular disease in a cost-effective, high-quality manner, using the most advanced techniques and technology available.
Non-Invasive Vascular Diagnostic Lab Services
Diagnostic Ultrasounds
Routine Disease Management Studies
Venous Insufficiency Evaluations
Varicose Vein Evaluations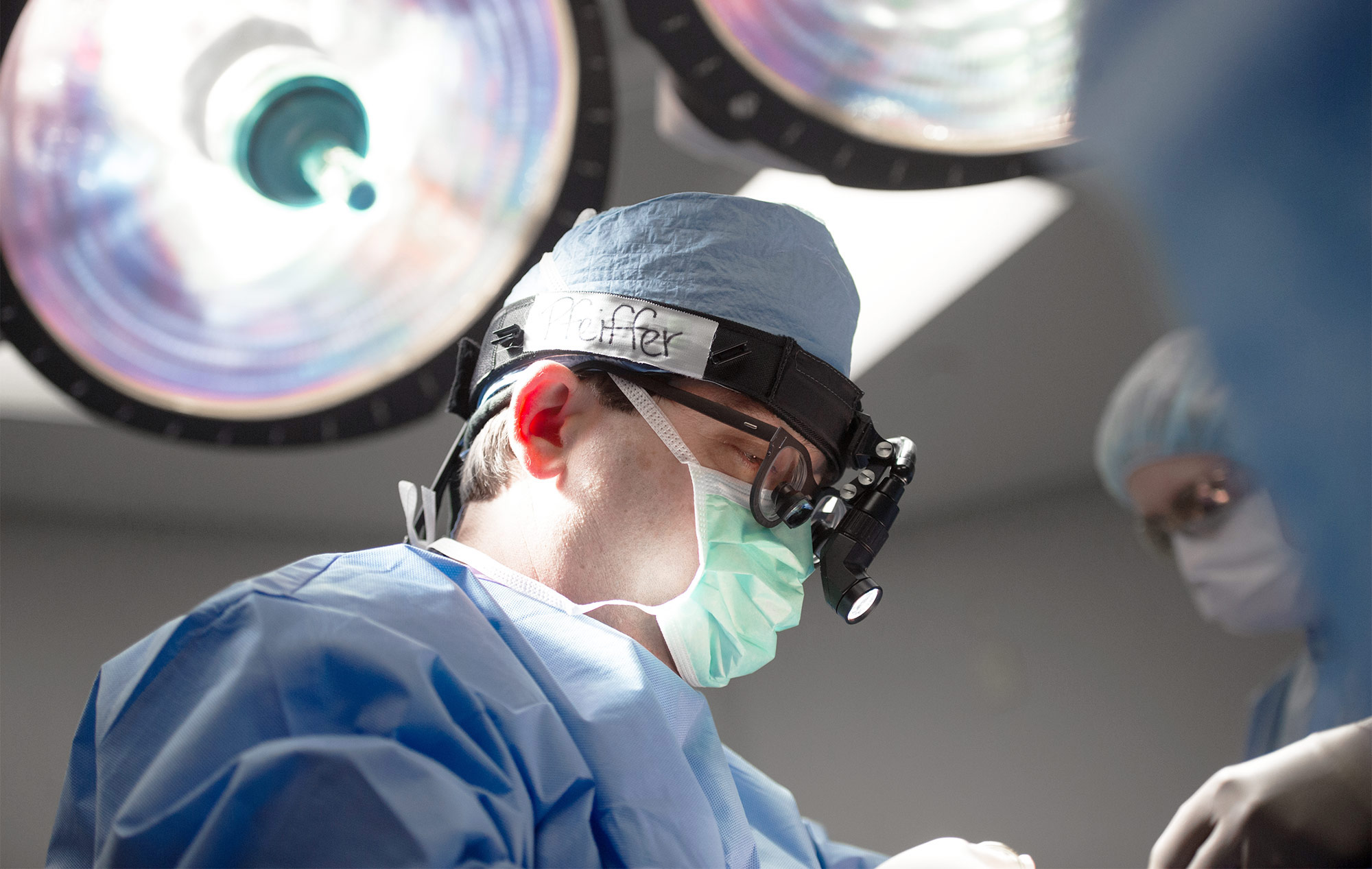 Comprehensive Vascular Care
4 Key Reasons Vascular Surgery Is Better Than Regular Procedures
Vascular disease prevention & treatment in a cost-effective & high-quality manner. Experience a new level of comprehensive vascular care with our Certified Vascular Surgeon.
Non-operative/conservative management of Vascular Disease.
Minimally invasive non-operative treatments: Stents/Balloons/Removal of Plaque.
Promote the prevention and treatment of vascular disease in a cost-effective, high-quality manner.
The most advanced techniques and technology available.
Conditions & Treatments
Here's How Our Vascular Surgeon Can Assist You
Treatments We Offer.
From aneurysm repair to wound management to limb salvage, Wiregrass Surgical has the skills and expertise to take care of your specific vascular medical condition. We look forward to discussing treatment options with you.
Treatments:
Aneurysm Repair
Aortic Endografts
Angioplasty/Balloon Angioplasty and Stent Placement
Carotid Stenting
Carotid Endarterectomy
Dialysis Access / AV Loop
Lower and Upper Extremity Bypass Surgery
Thrombolysis (DVT)
Renal Artery Stenting
Wound Management
Limb Salvage
Amputation (as last resort)
Varicose Vein Treatment
Minimally Invasive Vein Ablation
Conditions We Treat.
At Wiregrass Surgical, we don't merely treat conditions. We treat our patients with a holistic view toward your overall well-being now and in the future. See the list below as a reference to the various conditions we treat.
Conditions We Treat:
Abdominal Aortic Aneurysms (AAA)
Carotid Artery Disease
Peripheral Artery Disease (PAD)/ Claudication
Renal Artery Stenosis
Deep Vein Thrombosis (DVT)
Gangrene
Varicose Veins
Venous Ulcers & Lower Extremity Wounds
A Vascular Care Team To Be Proud Of
A Patient Success Story: Don't Just Take Our Word For It!
Evidence-based results from actual human beings are always the most compelling. That's why we're pleased to share these stories from our very own Wiregrass Surgical patients.
From admissions to discharge, the care I encounter was top-notch!
"I had an aneurysm discovered by an ultrasound. I was lucky doctors found this early and I underwent an abdominal aneurysm repair at Flowers Hospital performed by Dr. Pfeiffer. The preoperative team made me feel comfortable and confident. After surgery, my primary nurse took charge of my care from the time I reached the floor to discharge. Several months have passed since my surgery and hardly a day goes by that I do not give thanks to God that I indeed have a second chance and a new lease on life. I would be remiss not to share my appreciation of Flowers Hospital, Dr. Pfeiffer and wonderful nurses for the top-notch care." – Jack Cook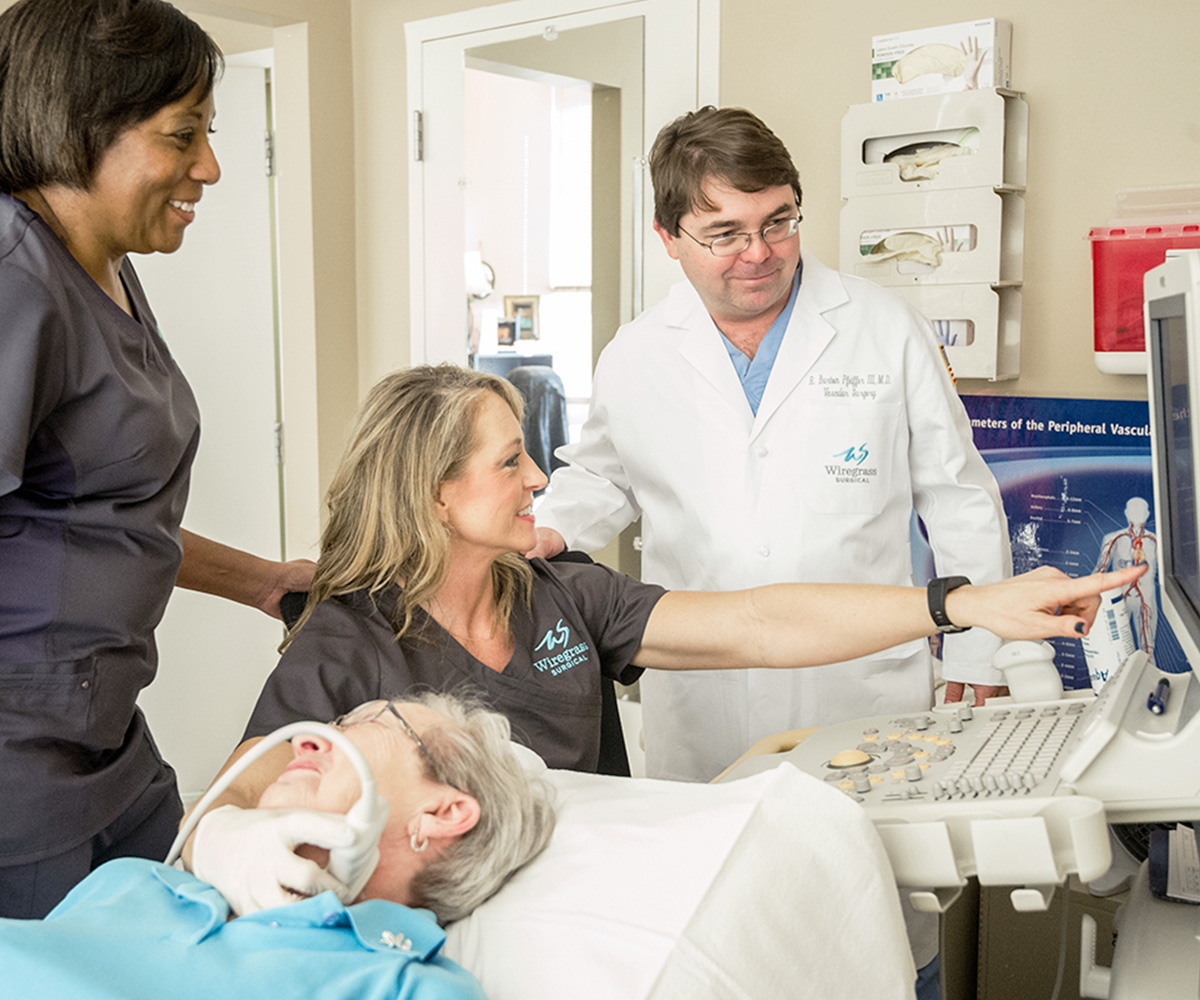 Work With A Team You Can Trust
Looking For More Information?
Fill out to form for more information.