Our Robotic Surgery Program
State-of-the-art in every way. 
Considering our robotic surgery program at Wiregrass Surgical?
Our program is among the best in the nation. We pride ourselves on the fact that all of our General Surgeons are trained to use the robotic surgical system, da Vinci!
The benefits of robotic surgery are real. Meet with our team to gain a better understanding today!
What To Expect With Robotic Surgery:
Less Time In Hospital
Exceptional Care
Decreased Operative Time
The Wiregrass Surgical Difference
4 Reasons Why Robotic Surgery Is Better Than Regular Procedures
Experience a new level of surgical care with our State-Of-The-Art program. Decreased Patient Wait Times With Increase Patient Satisfaction!
Our da Vinci Robotic Surgical System is the most advanced minimally invasive operative platform.

Our robotic technology eliminates tremors, or unsteady hands, and allows for even greater accuracy.

Less tissue disturbance, less bleeding, less post-operative pain, and shortened recovery time. 

Proven shorter hospital stays. You'll be able to go to the office, gym, home, and

 life

 sooner.
A New Level Of Surgical Care
Meet da Vinci: State-Of-The-Art Surgical Robotics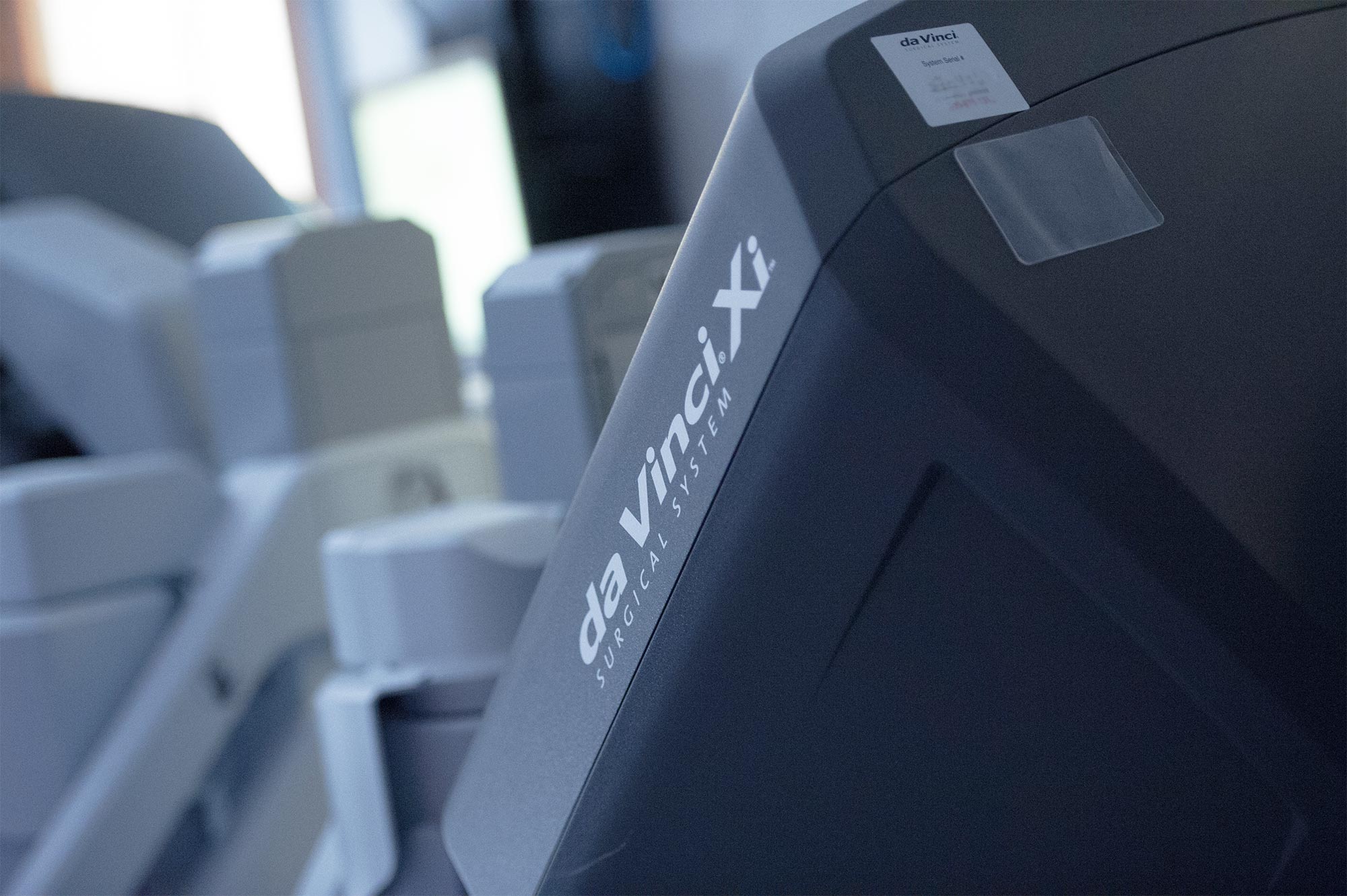 da Vinci: Our Surgical System
When you think about a robot performing surgery, do you picture a scene from a science-fiction movie? Let's talk about this, because robotic surgery is certainly scientific, but definitely not fiction. All three of our general surgeons are trained to use the da Vinci robotic surgical system, the most advanced minimally invasive operative platform out there.
The da Vinci surgical system uses state-of-the-art robotic, computer, and optical technologies to assist our surgeons during your operation. Your surgeon will sit beside you at a computer console, using hand controls to manipulate surgical tools attached to the robot. However, the robot is not automated. The surgeon is in complete control, making all decisions and movements throughout the surgery. 
da Vinci: Robotic Surgical Procedures
Decrease your recovery period and increase your overall satisfaction! Here are a list of the procedures that we can perform with our Robotic Surgical Program.
Inguinal Hernia Repair
Ventral Hernia Repair
Umbilical Hernia Repair
Nissen Fundoplication (Anti-Reflux/ GERD)
Colon Resection (Right/Left/Sigmoid Colectomy, LAR, APR)
Gastrectomy (Sleeve)
Single-site Cholecystectomy (Gall Bladder Removal)
Splenectomy
Nationally Recognized For A Reason
Here's Why We Recommend Robotic Surgery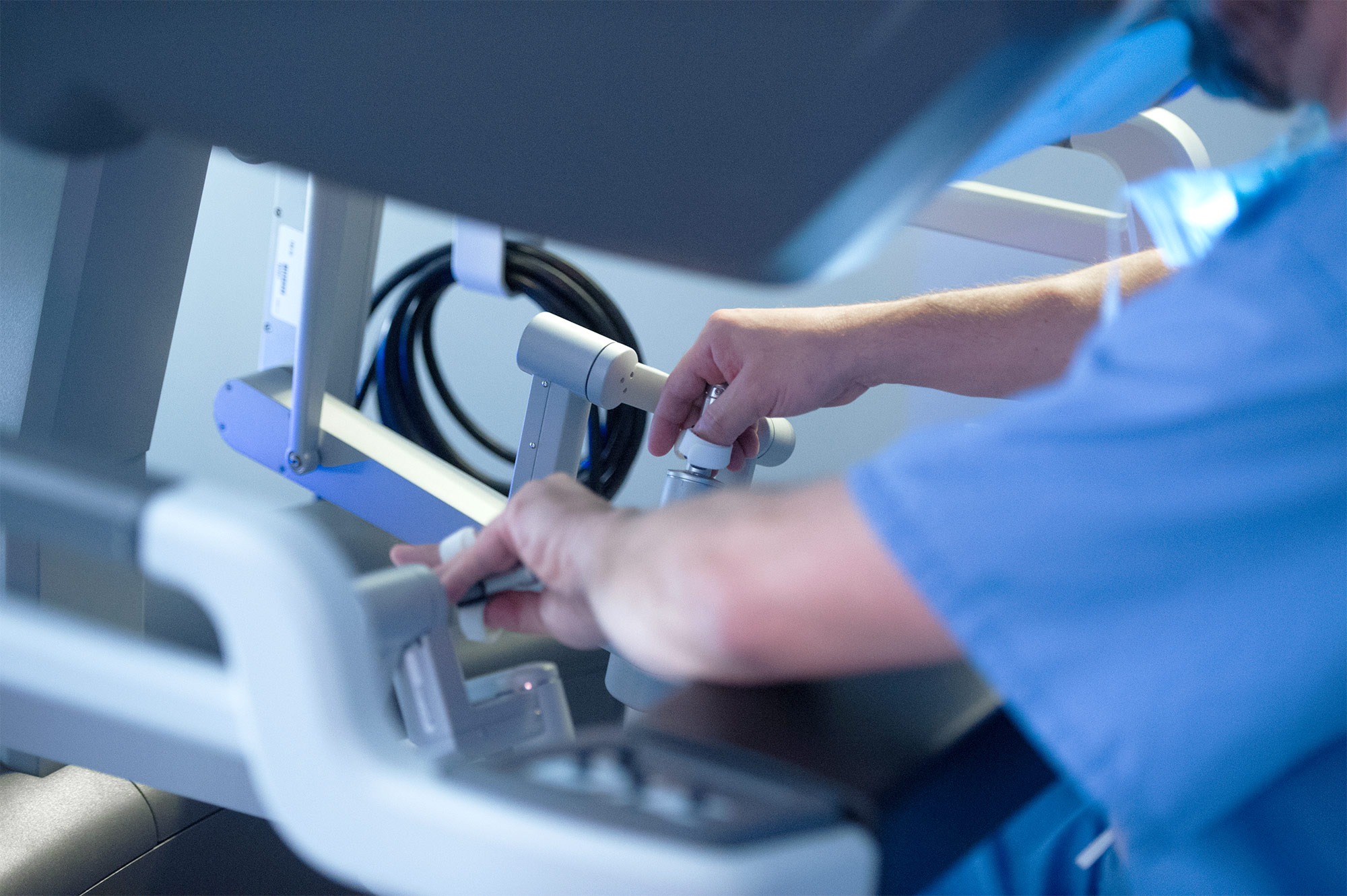 The rock stars of robotics: Nationally recognized as best in class
Here at Wiregrass Surgical, we have the honor of performing more robotic surgeries than any other practice in the Southeast. In fact, we're in the nation's top 5% volume-wise when compared to other general surgeons. Because we're an accredited Case Observation Site for Hernia Repair, fellow surgeons from around the country fly here to learn our renowned technique for repairing hernias.
We don't say all of this to brag. We mention these facts because as with any other skill, the more you perform the quicker you advance. Our surgeons are extremely experienced, and often our patients recover faster — with decreased operative time, less time in the hospital, less blood loss, a significant reduction in post-surgery pain medication needed, and smaller incisions. And we have the data to prove it.
Our best-in-class expertise means our patients get the best outcome. At the end of the day, that's what really matters.
Faster Recoveries, backed by clinical evidence
The benefits of robotic surgery here at Wiregrass Surgical are real. We have documented clinical evidence to back up our words. Numbers don't lie, and here are a few profound ones.
Hernias: Robotic vs. Open: On average, our surgeons have reduced the length of hospital stay for a robotically repaired hernia by 7 days when compared with a traditional "open" surgery approach.
Hernias: Robotic vs. Laparoscopic: Our surgeons have reduced hospital stays for robotically repaired hernias by 3 days when compared to laparoscopic hernia procedures.
Colectomies: Robotic vs. Open: We've reduced the length of hospital stays by 9 days on average per patient compared to traditional approaches.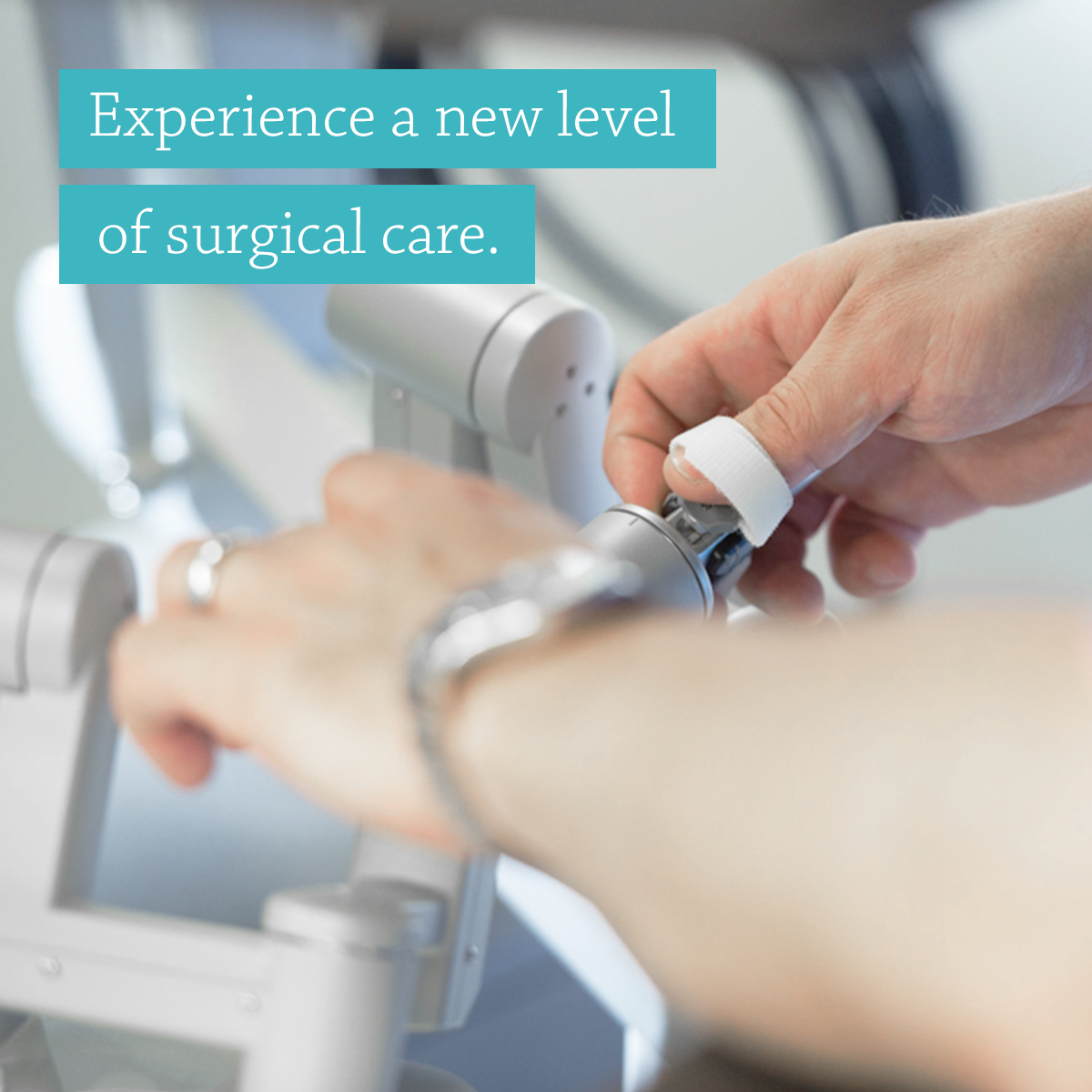 Work With A Team You Can Trust
Looking For More Information?
Fill out the form below for more information.